Yangon University of Foreign Languages Library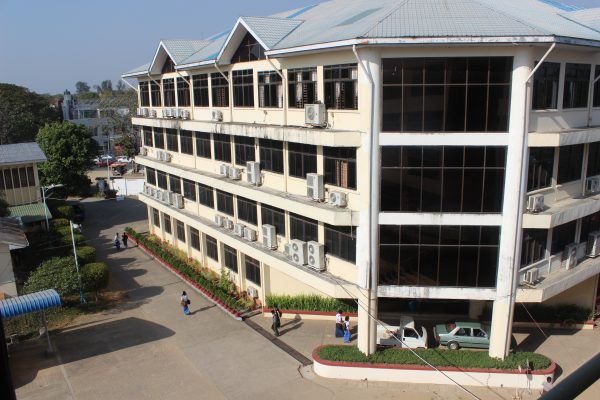 The Yangon University of Foreign Languages (here in after YUFL) Library supports the resources for the needs of the students, faculty, staff and researchers of the university community. The library is an academic library and teaching languages are mainly collected in library by YUFL. Library was firstly established at the Ground Floor of Main Building in the Institution of Foreign Languages campus on 26th September 1984. Library was started by the collection of (20000) printed books which are Chinese Language, Japanese Language, Myanmar languages, English language, French language, German Language and Russian Language. In November 2000, library was transferred to new Building and located on 2nd Floor of Library and Resource Center (LRC) in YUFL Campus till now. The total area of library is (6135) square feet and 92 people can read in Library's main Reading Room and 20 people can read in Reference Room. At the present over (75663) printed books and approximately (3219) Non-book materials have been collected which consist of Chinese Language, Hindi language, Japanese Language, Korean language, Myanmar languages, Thai language, English language, French language, German Language ,Italian language ,Spanish language , Russian Language and some humanity subject. Users can search OPAC catalogue to find out books. Dictionaries, encyclopedia and dissertation of languages can be studied in Reference Room and (20) people are allowed there. YUFL Library is a member of the Myanmar Academic Libraries Consortium that has been entered in 2018.
Window on Korea (WOK) Reading Room was supported by National Library of Korea that was opened at LRC-303 in September 2016. Literature and culture of Korea can be studied in WOK Reading Room and 20 people can read there. Over (2676) printed books and (872) Non –books have been collected in WOK Reading Room.