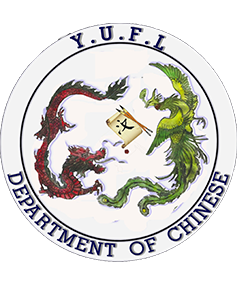 HISTORY
Chinese is one of the six official languages of the UN and also includes in top ten most widely spoken languages around the world.
Mandarin Chinese is the second most spoken language after English. Studying Chinese literature and language will enhance mutual understanding between the Sino-Burmese people.
There are a lot of job opportunities for the one who is expert in Chinese. Nowadays the graduated students of Chinese specialization are offered by many foreign companies and employers to join them. So we would like to encourage Chinese specialization students to master the Chinese language. We warmly welcome the learners to come and study Chinese at YUFL. There are a variety of courses such as Ph.D, M.A, B.A, Diploma, CHRD courses and China Studies course opened at YUFL. You can choose and attend the suitable courses for yourself.
SITUATION
Department of Chinese is situated on the first floor of MC Building(Oriental Hall)
MISSION
Create an effective language environment for the students to be able to speak Chinese fluently to be compete with others foreign students who are learning Chinese Language.
To produce students with language skills that can be used not only in theory but also in practice.
To get more job and educational opportunities.
Give support for Research areas to get to the higher levels such as to the state level and to the International level.
To participate in activities that can further strengthen the friendship between Myanmar and China.
To continuously research and develop modern teaching methods with up-to-date curriculums.
VISION
The Department of Chinese will be at the forefront of innovation in teaching methods, establishing a high-quality research center of international standard and producing a comprehensive human resources for the benefit of the nation.